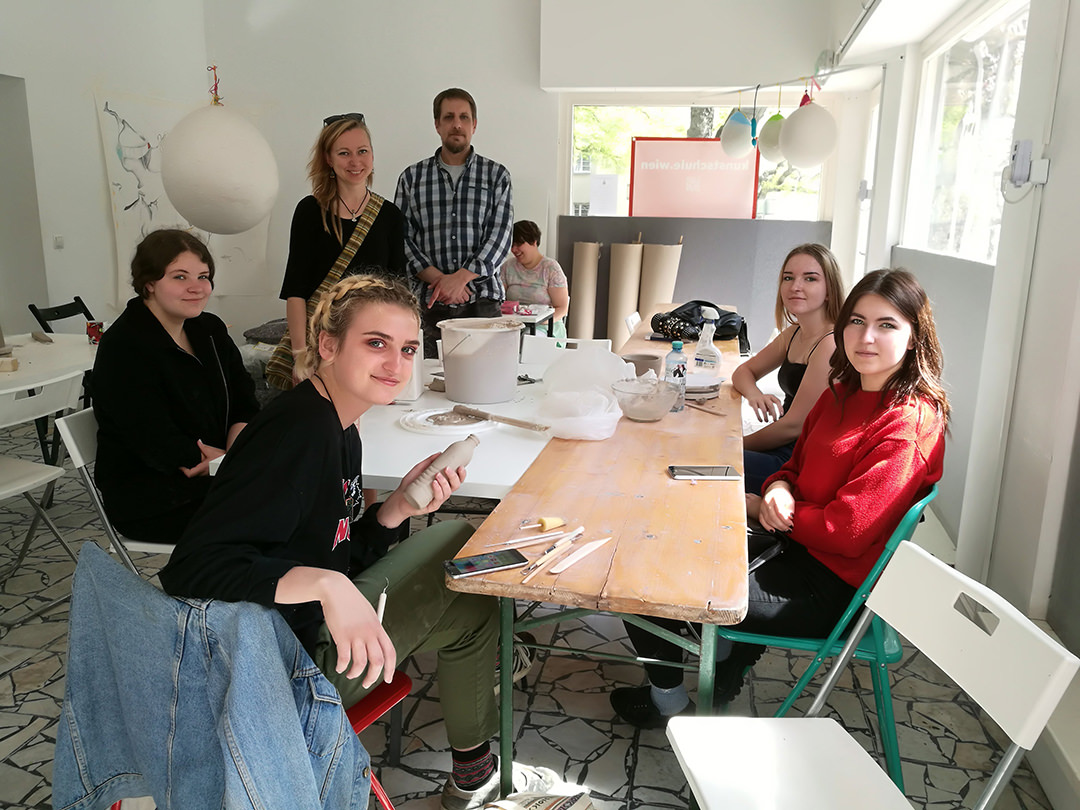 International practice in vienna, austria  
From April 15 – 28/2018, teachers and students of Liepaja Music, Art and Design Secondary School spent time at the kunstschule.wien as part of the international mobility exchange program organized within the Erasmus+ project "Learn, do, grow!" (No. 2017-1-LV01-KA102-035248).  
Ceramics design student Kate Māliņa and arts study program students Jolanta Geste, Dace Dunaiska and Laura Alfukse gained a two-week international experience related to their own study programs. During their stay, they had the opportunity to participate in the educational program prepared by the kunstschule.wien. In their free time, they had a chance to explore Vienna and its cultural offers.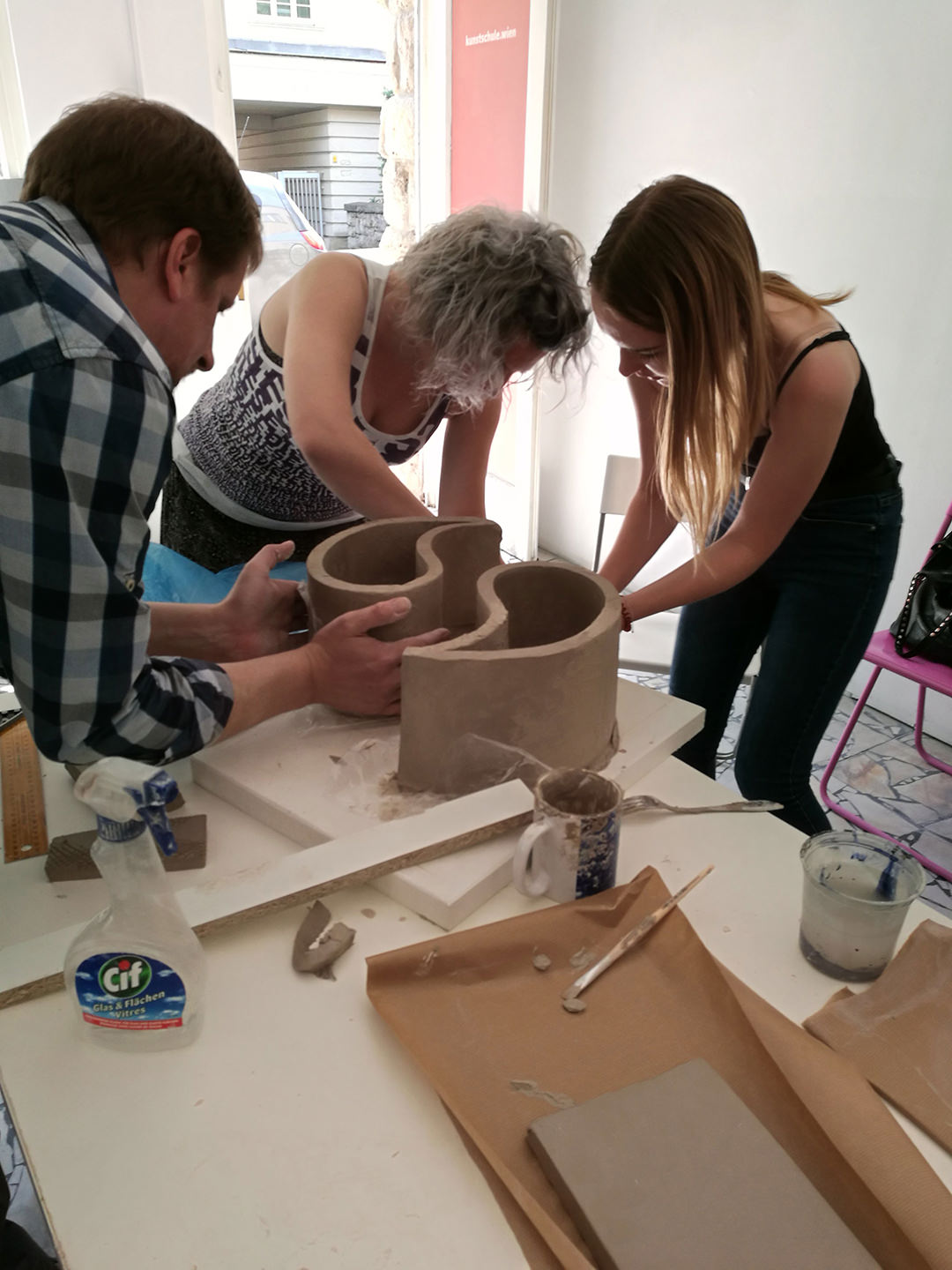 Laura – The mobility program helped me to learn from others on new methods that will be useful for my further studies. I experienced lessons that were completely different from ours. I also had a chance to improve my skills in the English language through exchange with students and teachers of the kunstschule.wien.
Kate – School life at kunstschule.wien is completely different from our school. During our stay, my new schoolmates inspired me.
Dace – We had great chance to get to know life and culture in Vienna. The school is cool, because we learned a lot on subjects we are interested in. Teachers and students helped us in everything.
Jolanta – I liked everything, especially my new ceramic bowl that weighed 2 kilos. Thank you for this opportunity!
Teacher Dace – Vienna and kunstschule.wien. So far, I haven´t thought about going to Austria, but thanks to our partnership within the program Erasmus+, I had this opportunity. During our stay, we were part of everyday life at the kunstschule.wien, thus gained new impressions and experiences, which we were able to bring back home.
We had the opportunity to take part in almost all specialized subjects. From these subjects, the ceramic class left the greatest impression, as the teacher's unconventional approach and the discussed topics led to look at the processes of art in a different light. Opposite to our adopted ceramic principles such as making copies of the fragments of ancient works and sculptors, the teacher spoke about 21st century art processes, trends and developments; the artist's ability to interfere in the environment and society; the need for art in both directions – for the artist, the viewer or the person involved; about the transmission of a message with minimal financial investment.
However, the overall content of specialized art subjects is different from ours, with the need for academic knowledge. Their main base consists of initiative and self-expression, the desire to develop without strict rules. This was of great interest to our students, but also confused them.
Along with our participation at the school, we actively used our leisure time by visiting museums, galleries and various cultural and historical sites. In this way, the quality of our stay was optimal and we brought new ideas home.